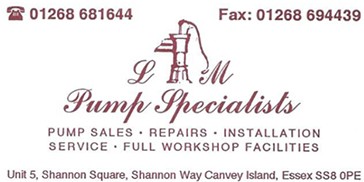 We are pleased to announce that at the beginning of November 2014 Luma Engineering acquired L and M Pump Specialists, an established and successful business that has been trading from their premises in Essex for the past 30 years.
Working closely with their existing customers, we have been able to maintain the top level of service that they have been accustomed to, as well as improving some of the support they have been receiving.
With the addition of a state of the art Rotalign Ultra Laser alignment system we have been able to improve the accuracy of alignments which will in turn extend the life of pump seals and bearings.
Having the added benefit of the workshop and machining facilities, we are also able to offer the customers of Luma Engineering an even greater level of service than we have been providing up until now, and hope that by merging the two companies we will be able to expand our customer base in the next couple of years.